Welcome to 1-on-1 Personal Video Coaching!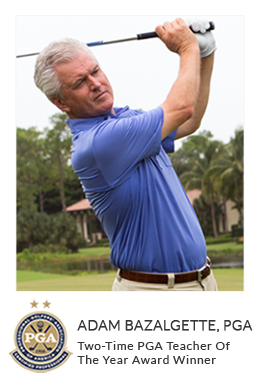 Thank you for deciding to book your 3-pack of personal, 1-on-1 video coaching lessons with me! I can't wait to analyze your swing and provide you with specific drills and feedback to help you develop a more consistent, repeatable golf swing.
Your next step is to click the link below, where you'll be taken to a page providing detailed instructions on how to film your swing properly, and send the videos to me through the V1 Golf App.
Again, thank you for entrusting me with your golf swing! I'm humbled, honored, and look forward to helping you become a better player.
Sincerely,
Adam Bazalgette
Click Here For 1-on-1 Video Coaching Instructions