Thank You for Trying Premium SGA!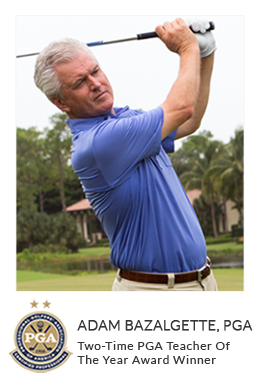 Thank you for your decision to "swap" your $17 Drop 5 Strokes purchase for 1 month of access to Premium Scratch Golf Academy. It's a great investment in your golf game (and it's a lot cheaper than a new $400 driver)!
It's my privilege to partner with you in your pursuit of playing more consistent golf. I sincerely thank you for trying Premium Scratch Golf Academy, and entrusting me with your game. Premium SGA is a lot more detailed than the Drop 5 Strokes course, which I think will be better suited to your needs.
I'll draw upon my 30+ years of teaching experience to give you the clearest concepts and strategies I can to help you make lasting progress and shoot lower scores.
Sincerely,
Adam Bazalgette